8 Aspects of Family Law in Singapore & Abroad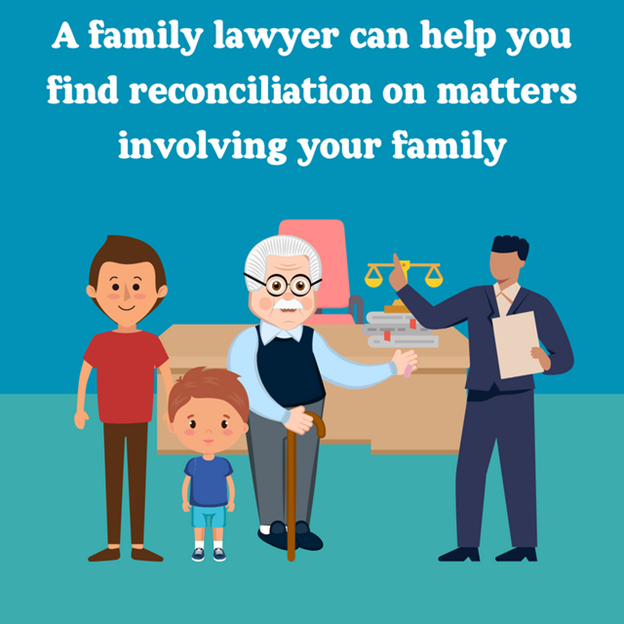 The subject of family spans so many elements of life. As a result, lawyers in the field assist people from various walks of life who deal with delicate matters that many people do not instantly associate with family law. Matrimonial, financial, and child law are the three primary areas of family law in and out of Singapore. It addresses family-related issues such as marriage, adoption, and divorce. This branch of law also encompasses domestic violence, guardianship, child abuse, and neglect. They can also help you deal with issues like inheritance law, retirement, pensions, and other benefits.
What does a family lawyer do?
A family lawyer is distinct from a criminal lawyer at firms in Singapore or abroad. Family lawyers help their clients with divorce and separation, child contact and adoption, Local Authority care orders, and financial settlements. They will take initial details and gather evidence while representing a client seeking a divorce.
A family lawyer in and out of Singapore is also in charge of maintaining family properties, attending mediation sessions, and providing legal advice. Some family attorneys may specialise in adoption, paternity, reproductive rights, emancipation, and other non-divorce-related issues. Child law attorneys may also represent parents or children in care hearings. Most attorneys specialise in one or more areas of law, such as housing law, mediation and cooperation law, and immigration and asylum law.
Nevertheless, you can also find family lawyers at a criminal law firm in and out of Singapore since criminal acts can still happen in a household.
Aspects of Family Law Everyone Should Know About
Family law encompasses a wide range of conflicts and claims. The following are eight aspects of family law in and out of Singapore that people should know.
#1 Basic Human Rights
Many, if not all, family law matters in Singapore and abroad must take human rights into account. The distinctive right to privacy and family life frequently arises in custody disputes, divorce, marriage, and cohabitation proceedings. Children's rights, in particular, have been an intriguing topic in many family law disputes. An example is whether or not the youngster should participate in the trial or serve as a witness. Another example is applying the rights of a child to their medical issues. The court must determine to what degree minors can make medical judgments for their well-being.
#2 Neglect & Domestic Abuse
Another part of family law in and out of Singapore that people should be aware of is how domestic violence is classified. It is most common in the family home or, at the very least, in the framework of familial or romantic interactions. Neglect is a kind of abuse and is thus frequently classified as a criminal law issue. It is another issue the law deals with commonly between children and parents or people and their older relatives. Domestic violence, in general, appears as a primary aspect of divorce, child custody, and parental rights.
#3 Guardianship
A family court ruling that leaves a kid or young person with someone other than their parent or parents on a long-term basis is known as special guardianship. Establishing guardianship is a process that the court must decide upon as soon as feasible. It helps avoid letting the kid go without a legal guardian. Guardians are granted parental authority over the kid and are often employed to keep a youngster connected to their biological parents. Family law in and out of Singapore appoints a legal guardian if a child's natural parents are unable or unwilling to care for them.
#4 Spousal & Child Support
Spousal support, often known as alimony, refers to the regular payments made by one spouse. These monthly payments assist in meeting a child's basic requirements, which include schooling, medical care, food, and shelter. Creating a feasible and sustainable arrangement for spousal and child support that the court can enforce is a complex process. A skilled family lawyer from any Singapore law firm can make the best of these situations and achieve an acceptable and favourable solution for all parties.
#5 Paternity
The court might require a DNA test to determine who they should recognise as the biological father. Paternity suits are not a new phenomenon. However, they need unique expertise from a family lawyer in Singapore or abroad. Subtlety and discretion are frequently beneficial.
#6 Legal Separation & Divorce
A family lawyer from a reputable Singapore law firm can help and guide you through the processes that can break off your marriage. They will walk you through the divorce procedures. They can advise you on how you can safeguard yourself and your family. Divorces are challenging, but they do not have to be adversarial. You want a family law attorney who is well-versed in all elements of divorce processes.
On the other side, as an alternative to divorce, there is the option of legal separation. In such cases, the couple maintains their marriage but splits their assets so that they may live apart. It is unusual. Your legal team can advise you on the best strategies to obtain such an arrangement for the least amount of money.
#7 Adoption
Adoption might be expensive, but all adoptions must go through the legal system. Adoptive parents might avoid unneeded grief by understanding the legal processes around adoption. They can approach a reputable family lawyer in Singapore to help them understand the process.
#8 Custody
Get a family lawyer from a reputable Singapore law firm to help determine the best custody terms for your arrangement. Divorces frequently involve child custody concerns. The key to addressing custody is to draft a flexible agreement. It should allow for the practical vicissitudes of being a working parent yet strong enough to be respected and followed.
Consult with a Reputable Family Lawyer
Aspect Law Chambers LLC is a renowned criminal and family law firm in Singapore that works hard to help its clients achieve their desired outcomes. Contact the firm if you require a divorce or a personal protection order. They may assist you in completing your application, defending you in court, and accompanying you in litigations, mitigations and many more. Learn more about the firm, its lawyers and its services by visiting its website.