Tips To Prevent Motorcycle Accidents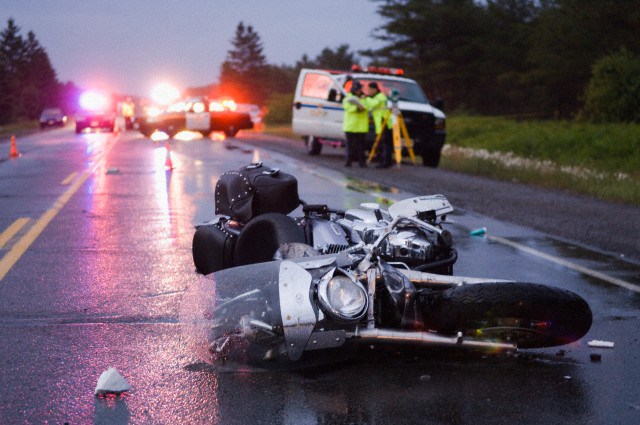 Motorcycles are a thrilling and fun way to travel, but motorcycle accidents can be deadlier than car accidents. You are essentially enclosed within a protective box in cars, but motorcycles do not offer such luxury. Thus a motorcycle accident can result in much more severe injuries and even death. If you have been involved in a motorcycle accident, talk to an attorney and get answers to personal injury questions today. 
Some tips for preventing motorcycle accidents 
A motorcycle accident can be a physical as well as a financial disaster. Some tips to prevent a motorcycle accident are: 
The faster you drive, the less time you have to react to any unexpected situation. Overspeeding is one of the most common causes of accidents, and if you want to avoid accidents, then it is important always to follow the speed limit. 
Look behind you when you stop at intersections. 
Very often, motorcycles get rear-ended by cars at intersections. It is important to always look behind you and make sure there is no car coming when you reach an intersection. 
Never ride between active traffic and parked cars. 
Driving between active traffic and parked cars is dangerous for various reasons and should be avoided. For example, the driver of a parked car suddenly opens the car door, and you may crash right into it. 
Alcohol slows down your reaction time significantly and also dulls your senses. Drinking while driving is a violation of the law and is also one of the leading causes of motor accidents. Never operate any motor vehicle while under the influence of alcohol or drugs. 
Regular maintenance can help ensure that your motorcycle is in good condition and fit for riding. This can significantly reduce the chances of a motorcycle accident. 
Learn how to deal with common road hazards 
Most motorcycle riders will encounter some road hazard at some point in their life. Knowing how to deal with common road hazards, such as potholes, will significantly lower your chances of getting into a motorcycle accident. 
Get help from a lawyer today. 
If you or a loved one has sustained injuries due to a motorcycle accident that was caused due to someone else's negligence, know that you may have a chance to recover your losses. Schedule a consultation with an experienced personal injury attorney today and determine whether you have a valid claim. If you have a claim, your attorney can help you move forward while ensuring the success of your claim and also making sure that you avoid any potential mistakes.