Three Ways to Get Over the Emotional Strains of a Divorce.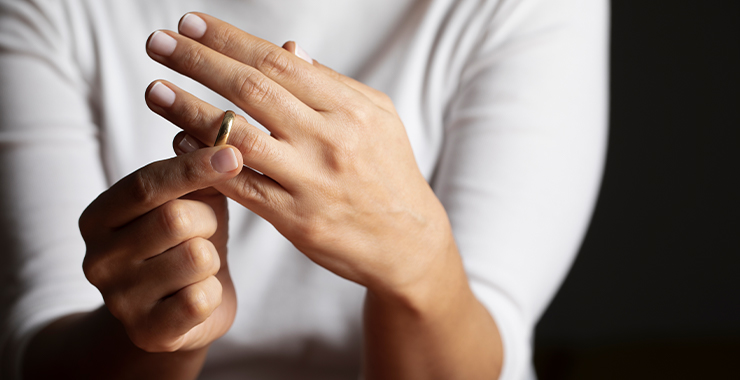 Divorce can sometimes be unavoidable. As per divorce lawyers in Woodstock, the divorce rate in the United States is 50%, and it only rises for subsequent marriages.
Divorce is one of the most stressful events in anybody's life. One's physical and emotional well-being may be affected by it. However, thankfully, there are ways in which you can deal with the emotional stress of a divorce.
This blog provides valuable tips to help navigate a difficult time in your life.
1) Eat and drink healthily
Consuming wholesome foods keeps you physically and mentally well and reduces stress. Preventing physical illness is crucial while dealing with psychologically difficult situations since physical health affects mental health.
Stress and anxiety can affect the appetite; some people cope by skipping meals, and others by overeating. Starting or maintaining a healthy eating plan can help you stay healthy.
2 – Avoid substance abuse
To relieve tension, anger, melancholy, and other unpleasant emotions, it may occasionally be tempting to use alcohol or drugs. You should find a supportive network or take up a new pastime as a more effective coping strategy. The health and legal ramifications of addictions can be severe and swiftly spiral out of control.
3 – Start an exercise regimen
Another excellent way to reduce stress is through exercise. Make time to exercise at least three times per week in a form you enjoy. Exercise alternatives include yoga, swimming, jogging, running, weightlifting, and other activities. You can work out outdoors, in the convenience of your home, or at a nearby gym.
Signing off 
Divorce can be challenging for people of any age and from all walks of life. It's the end of one stage of life and the beginning of another, and the transition process is sometimes riddled with issues and difficulties.
Experts advise treating yourself gently when coping with stress, anxiety, and sadness after a divorce. If you are looking for divorce lawyers in Woodstock, please connect with The Law Offices of Lee & Wombacher, LLC.