TEEN DRIVING: STATISTICS & LAWS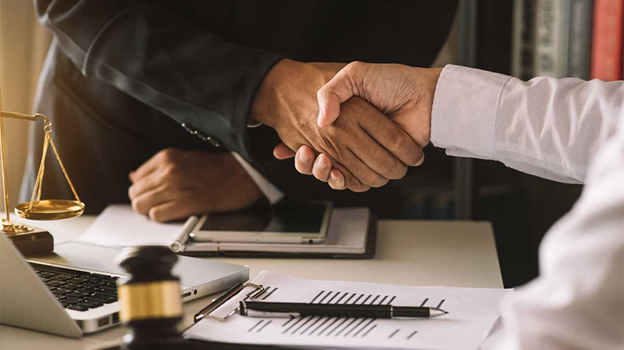 Your teenager getting a driver's license is one of your proudest and most frightening moments as a parent. Your bright-eyed teenager may not be aware of all the dangers that they are facing behind the wheel. While you are happy that they have reached this age, you are concerned that they may not be ready for the responsibility.
Get Ready For Your Teenager
Driving a vehicle is an enormous responsibility. Drivers are responsible for their safety as well as the safety of passengers and others on the road. Before you give the keys to your car, it is important that you establish some ground rules.
Before your teen can drive, they should be familiar with insurance coverage and the laws in your state regarding driving. Teenage drivers are subject to curfews in many states. In many states, there are passenger limits.
Your teen should be taught what it means to be responsible for an accident. To reinforce your points, you might have a group meeting with a St. Petersburg FL car accident lawyer to help your teen. You should have a detailed discussion with your teen about both the legal and family consequences of a driving citation.
Be An Example
Your teen should model the behavior you desire. Always wear your seatbelt. It's a good safety measure and it's also the law in many other states. Your teen will be safer if you help them develop good driving habits as soon as they start to drive.
Many states make texting while driving illegal. Some states prohibit the use of a cellphone while driving. Your teen should be able to follow your example. They will observe you more than you think.
Scary Statistics
Nearly 2,400 teenagers between 13 and 19 years old were killed in America in 2019, while 258,000 were treated in emergency rooms for injuries sustained in motor vehicle accidents. This means that each day, seven teenagers were killed in motor vehicle accidents and hundreds more were injured. Motor vehicle crashes among teenagers aged 15-19 resulted in $4.8 billion in medical costs and lost work for those who died in the accidents that took place in 2018.
A driver's license is a step towards freedom for your teen. However, you may not know if your teen is ready to drive. Teens are not ready for the same driving responsibility as adults. Teen drivers are more likely to be involved in fatal crashes than adults due to their immaturity, lack of skills, and lack of experience.
Teens can be helped by their parents to avoid falling into this category. Talking honestly with your teenager can help you understand your responsibilities while driving. A St. Petersburg attorney for car accidents can give teens a new perspective.
Principal Causes Of Teenage Car Accidents
Before you give the keys to your family car, talk with your teenager about the most common causes of teenage accidents. You should make sure that they are aware of the causes and that you also do so. Teenagers can crash for these reasons:
Teenagers have little experience. They're still learning. They believe they are experts in driving, having completed a driver's education course at their school. They don't have any practical driving experience.
They are driving along with their friends. Teens want to have fun when they get together. Sometimes the fun can lead sometimes to accidents in the car.
Drivers ed classes take place during clear daytime weather. Teens may not be able to distinguish between driving in the evening and on sunny days. If they have not been taught to drive, they might not know how to handle oncoming headlights.
Teens love their screens. They use them frequently. Some teens text while driving, which can lead to serious consequences. Distractions such as the phone and other distractions can cause distractions that could lead to dangerous situations.
Teenagers can be involved in many activities. Teenagers often have to face the world every day, even though they are involved in many activities. Another cause of accidents is teens driving while asleep.
Teenagers can be notoriously careless. Teenagers love to brag to their friends. They can be reckless on the roads due to their bravado.
A consultation with a St. Petersburg attorney who specializes in car accidents can help you understand the consequences of the mishap to your teenager.
Conclusion
Parents are concerned about the statistics regarding teenage driving accidents. Teenagers want freedom. Parents must balance responsibility and readiness. Parents must set clear boundaries for their teenagers. Parents should also establish clear and enforceable consequences.
Teens and parents should collaborate to learn the laws governing teenage driving in their respective states. Both must be aware of what to do in case of an accident. The parent is responsible for enforcing the passenger and curfew regulations.
This post was written by Kelly-Ann Jenkins of Jenkins Law P.L. Kelly-Ann is an St Petersburg Personal Injury Attorney She focuses on personal injury, car accidents, and bicyclist injury. The information on this site is not intended to and does not offer legal advice, legal recommendations or legal representation on any matter. Hiring an attorney is an important decision, which should not be based on advertising. You need to consult an attorney for legal advice regarding your individual situation.
The information provided on this website does not, and is not intended to, constitute legal advice; instead, all information, content, and materials available on this site are for general informational purposes only.  Information on this website may not constitute the most up-to-date legal or other information.  This website contains links to other third-party websites.  Such links are only for the convenience of the reader, user or browser; the ABA and its members do not recommend or endorse the contents of the third-party sites.