How Does SEO Help Law Firms?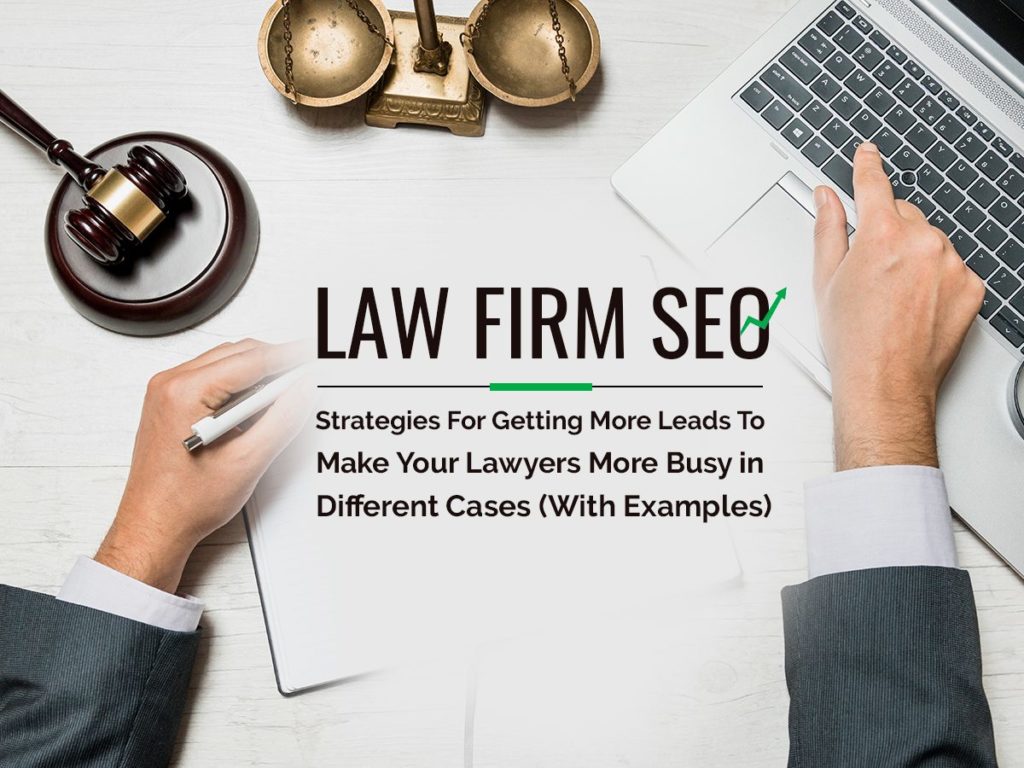 Lawyers give clients reliable legal advice. Law firms help clients seek justice, whether a family member, DUI arrest, or personal injury lawsuit. A law firm may not need internet marketing, given the enormous demand for legal services. Are recommendations enough, or should a law firm have an SEO investment? Yes. SEO helps legal practices grow their online audience and clientele. SEO has benefits beyond lead generation for law firms.
How does SEO work?
SEO is a digital marketing approach that employs Google to produce organic, or unpaid, traffic to a website and online profiles. Law firms can use SEO to drive qualified traffic to their websites, directory listings, and blogs. Numerous legal firms rely on SEO for marketing due to the nature of their services. Most clients use Google to find local attorneys rather than social media. For law firms, SEO is the preferred form of marketing. Check out this page for more insight on optimizing your SEO.
Advantages of Law Firm SEO
There are various benefits to legal SEO. Customers use Google to find local attorneys. Therefore your practice must be easily found. This does not happen organically and necessitates the use of an SEO plan.
SEO is critical in legal practices.
You will be able to find clients in your area who are interested in your services. Few marketing tactics enable you to reach customers actively looking for your services in your area of expertise. This advantage is provided through marketing automation. Most approaches, including social media, allow you to develop content to acquire non-targeted followers.
SEO allows you to target "keywords" that clients search for while looking for law firms like yours. This will boost your Google rankings for keywords related to your business.
Create free traffic for weeks, months, or even years.
After achieving a high Google Search rating, your website may continue to receive organic traffic for months or even years. Assuming you have a good rating, your presence will continue to attract new users for as long as people search.SEO is considered "organic" since multiple tactics can be executed without the need for paid advertisements. In many circumstances, you may increase traffic without hiring an expert.
Market your law firm's brand.
Users must be familiar with and subscribe to your brand before using social media or email. You may gain new clients with SEO. The ranking of generic terms accomplishes this. Consider a family law company. Even if a user has never heard of your law firm, if you have a good SEO strategy, you may rank highly for terms like "family law attorney."Regardless of how long your firm has been in business, SEO may help people find your services.
Obtain authoritative backlinks.
Backlinks are links from other websites to yours. They imply that your website is trustworthy and vital. The number of high-quality backlinks to your website increases its authority.SEO enables you to create backlink-attracting content and website experiences. These backlinks help with SEO and Google rankings. Inbound links from other websites to your website can assist create traffic.
Make your website interactive.
On-page SEO, off-page SEO, and technical SEO are all essential SEO components (SEO). To attract clients, technical SEO requires improving your site's performance, user experience, and infrastructure.SEO improves the performance, URL structure, internal linking, and security of a website (SEO). They all impact SEO, but more significantly, they make your website faster, more secure, and more professional.