Understanding First-Time Workers Compensation Claims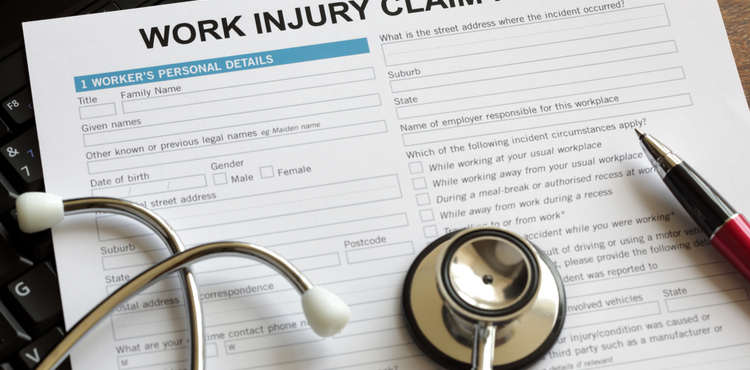 If you're a new employer or are responsible for a first-time workers' compensation claim, understanding what to do and how to proceed can be complex. The first step is to report your injury to your employer immediately. Every state has specific deadlines for reporting an injury, and a delay may affect your ability to receive workers' compensation benefits.
How to File a Claim
When a workplace injury occurs, an injured employee must notify their employer. The notification needs to be in writing within 30 days of the incident. Once a worker is injured, they should file a first time workers compensation claim Oregon with the Workers' Compensation Board (Board). This involves filling out Form C-3 and mailing it to the District Office. For a claim to be filed successfully, the information submitted must be accurate and complete. Provide this information to avoid an insurance carrier or a judge denying your claim.
What is Workers' Compensation?
Workers' compensation insurance is a type of coverage that protects you and your employees in the event of an injury. It provides medical care, salary replacement benefits, and vocational rehabilitation. It is a bargain between employers and employees: Employers agree to accept liability for a work-related illness or injury in exchange for guaranteed payment. This agreement protects both sides and helps prevent large lawsuits against companies. Most states have a system of state-certified insurance funds or private insurers that offer workers' comp coverage. Coverage A pays essential state-mandated benefits such as wage replacement and medical care, plus disability and death benefits.
What to Expect from the Insurance Company
When filing a workers' compensation claim, it is essential to understand what you can expect from the insurance company. This includes timelines, deadlines, and how a decision may be appealed. Several insurance carriers exist, including private employers, state governments, and self-insurers. Every kind of insurer has its specific laws. Within 14 days of receiving your employer's report, the insurance carrier must provide a written statement of your rights under the law. If you are not provided this notice, you can request it. Once you have received the written statement of your rights, the insurer has 18 days to begin paying your benefits. If the insurance company denies your claim or does not begin payment within seven days, you can appeal to the Workers' Compensation Board. Often, a first-time workers' compensation claim will be denied. However, there are certain circumstances where a claim will be approved.
What to Do After an Accident
As soon as possible, call 911 and make an accident report if property damage is substantial (usually more than $1,000, but less in some states). It's essential to document the crash scene because police officers often write a report that your insurance company may later use. Take pictures of all the vehicles involved, the accident scene, and injuries. This will be useful later when it comes time to submit your claim. Keep an accident diary, medical treatment records, and other details, such as what you did after the accident and how your injuries affected your life. You also want the witnesses' names and contact information, if available. For work accident lawyer kingston ny click here.